2018 will be a record setting year for gyms and workout clubs across the country. Everyone from ex marines to soccer moms are jumping on board the group workout trend. In a world where 'what's hot' changes faster than Superman in a phone booth, it's more important than ever to have a solid digital marketing strategy in place for your fitness brand.
We've taken a look at the most successful workout studios and put together a short list of guidelines. Follow these steps and you'll be on the right path to dominating your fitness industry this year.
1. Identify Your Audience
Not all fitness trends are for everyone. Spin classes cater to the adrenaline junky, while barre studios are filled with graceful dancers in spandex. Before you craft your perfect marketing strategy, you'll need to do your research. Figure out your core demographic: who are they and what are they looking to achieve?
CrossFit is a great example of a brand that has successfully narrowed in on their target audience. Founder Greg Glassman started the chain in 2001 after being kicked out of training in public gyms. He's since grown the brand to over 13,000 gyms across 120 countries.
CrossFit speaks to the straightforward athletes and fitness enthusiasts looking to make real progress towards their goals. The workouts are all based around high intensity interval training segments that both build strength and provide a cardio opportunity. Movements change daily, but remain consistent with the HIIT method users are used to. This 'no gimmicks' approach boasts effective, fast results and a strong community of likeminded individuals.
Be Consistent.
The success CrossFit has seen in the fitness industry can be attributed to a similar strategy of pinpointing simplicity in their marketing message. Glassman built his brand from the ground up by posting effective workout videos to the website daily. Today hundreds of thousands of Crossfit students flock to the site to participate in this WOD ritual.
He has remained true to their no frills workout adage by maintaining a simplistic business model that allows CrossFit enthusiasts across the globe to easily incorporate the workouts into their daily routine. This is done through a simple affiliate program which allows anyone to set up their own CrossFit location for a small annual fee.
The cult-like following of it's members today are a tribute to the ability of Glassman to pinpoint exactly what his target market was looking for, and deliver it consistently.
Poll Your Members For Better Insights
If you're having trouble pinpointing your perfect audience, ask your members! Online polls are a great way to get some info on the type of people invested in your fitness brand. Consider sending an email blast to existing members or adding a poll to your website. Incentivizing with discounts on workouts or gear is always a good plan to encourage survey participation and build brand loyalty.
2. Create A Community
It's estimated that around 67% of people that have gym memberships don't use them. The difference between a successful fitness center and a failed one, is the ability to create a sense of community that extends deeper than just a work out.
SoulCycle has arguably invented this style of workout, putting people at it's center. Anyone who has experienced a SoulCycle class will tell you it is just that: an experience. People don't describe these spin classes as a workout, but more a way of life. An escape from the world where they can let loose, feel inspired and get motivated to be the best versions of themselves.
Make Your Customers Feel Good
This is accomplished with an extreme attention to detail at every level of the SoulCycle process. From the inspirational quotes on their social media channels and studio walls, to the hand picked motivational trainers and custom playlists – the success is in the details.
SoulCycle delivers consistent encouragement and support throughout every interaction with their customers to create an environment where riders feel they can do anything they set their minds to. The message is all about focusing on what is possible, rather than what is missing.
This leaves patrons feeling rejuvenated, fulfilled, and wanting to come back again and again.
The brand's first major ad campaign (launched last spring) supports this feeling. After one view, it had us itching to find our nearest studio and shell out the $30 to feel more of those kick a$$ SoulCycle vibes.
"What we've tried to do here is create creative that really speaks to what you can find on the bike and what our instructors are intending to create every time they step on the podium" – CEO Melanie Whelan
It's this same well crafted message of possibility that is continually threaded through every touch point of the brand. Quotes like "you can become an athlete," that are also displayed throughout the studios, are repeated throughout the 2 minute video.
Capitalize On Your Brand.
SoulCycle had 14 different apparel collections last year. These were a combination of fitness gear and lifestyle pieces. In most studios, merchandise revenue exceeds that of the classes themselves. Users want to bring a piece of that warm and fuzzy SoulCycle feeling with them into their lives.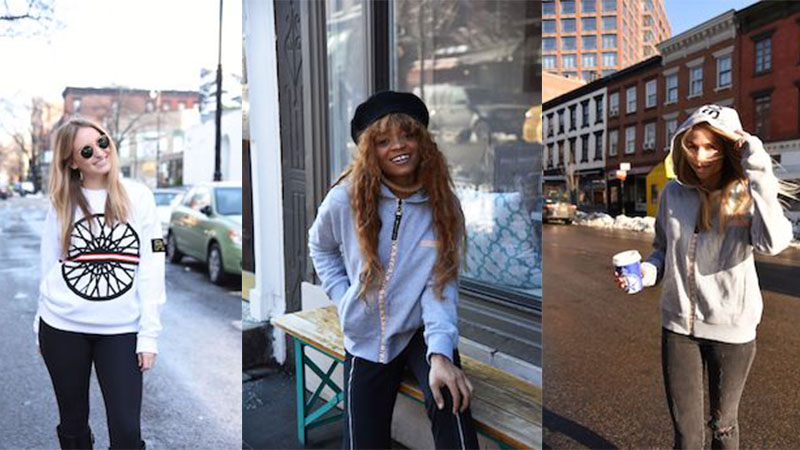 You can purchase the grapefruit scented candles that help create the ambiance in their studios online, and they've partnered with local restaurants and food brands as well. Each of these extra items contributes to the continually growing SoulCycle world, allowing the brand to become a bigger part of their customers everyday lives.
By creating a strong sense of community at the heart of your brand, you open doors for additional revenue streams which will launch your fitness brand to a whole new level.
3. Utilize A Hyper Local Strategy
If you aren't familiar with Orange Theory, you most likely will be before the year is over. This workout brand has quickly grown to over 840 studios, and plan to increase that to 1,300 by the end of 2018.
Fitness buffs love these hour long circuit classes because they integrate new technology and science into each workout. Users can track their heart rate and view real time performance across the many monitors throughout the studio. Each circuit is said to strategically target a specific muscle group, boasting effective results for all fitness levels.
OrangeTheory has used the last 3 years to grow their membership using a hyper local targeted approach. Radiuses were set around each new studio location, with custom social and media ad campaigns shown to users of their ideal demographic within each radius. This is a highly tactical approach for targeting users without overspending on a wider reaching campaign.
Demographic + Location Targeting = The Dream Team
Creating location specific campaigns allows fitness brands to build extremely targeted ads and deliver them to the most interested users online. This can be easily achieved for search ads by using the radius targeting option within Adwords. Figure out which locations you'd like to grow, and how far you think members will travel for a workout. If you're in LA like we are, don't forget to factor in traffic (most of us won't travel more than a few miles, especially if it means taking the dreaded 405).
Facebook and Instagram offer radius based location targeting as well as a long list of demographics to further narrow down your audience lists. Use what you've learned about your ideal member (from step 1) to build groups of qualified users. This allows custom ads to be delivered to each demographic.
Target options are available for behaviors, age group, interests, life stages, income levels, job titles and more. The possibilities are endless!
OrangeTheory used this approach to target affluent women living within three to five miles of each studio. Ads directed users to a lead generation page, where they were prompted to come in for a workout. This momentum of new members were then amplified by referrals from these new members.
"Once the studio had gained a solid member base, two-thirds of new members come through existing members who love the experience, love the results and refer their friends and family." – Kevin Keith, CBO OrangeTheory
Visit our social page to learn more about the opportunities for success from marketing on social channels.